My husband and I were on our honeymoon in Italy. We decided to spend a few nights outside of the typical five star resorts and try something unique and different. A 12th century castle sounded like a great idea, and so we were off to Cinigiano, a quaint city in Tuscany and home to Castello di Vicarello.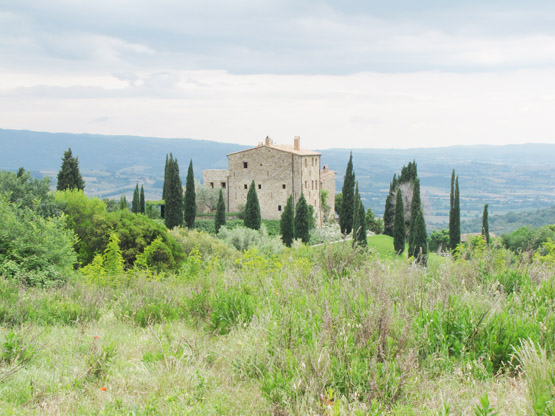 The castle perched atop a hill with 360 degree unsurpassed views of the Tuscan countryside, rolling vineyards, olive orchards and scented lemon trees, Castello di Vicarello was magical. It was, by far, the most breathtaking landscape we'd ever seen.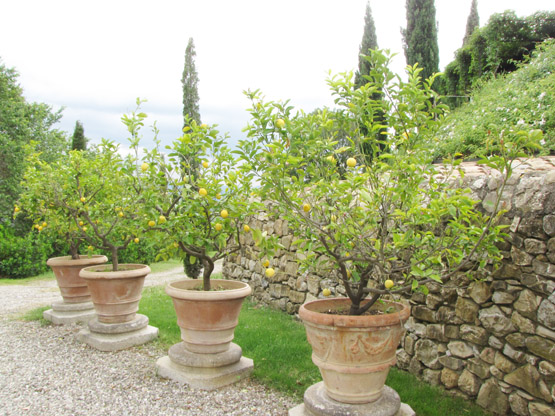 Our Sassi suite had a Mediterranean feel to it with rustic furniture and coral walls adorned with horned bull heads, and a comfy bed with lots of fluffy pillows.

The cozy and inviting living room with warm leather couches, honey bookshelves and landscape paintings reminded me of my mom's home. Naturally, I felt completely at home here.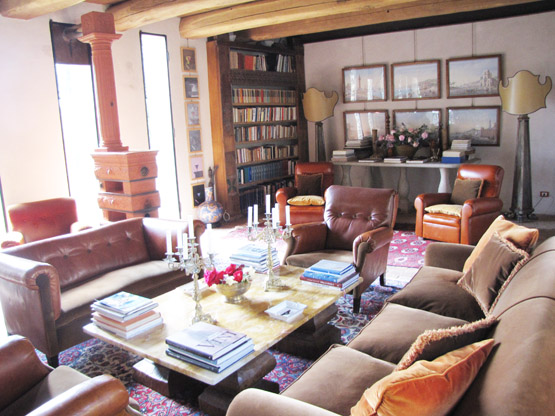 I was tempted to jump into the infinity pool but it was a bit too cool for my liking. My husband on the other hand was enjoying the water much too much and just didn't want to get out of the pool.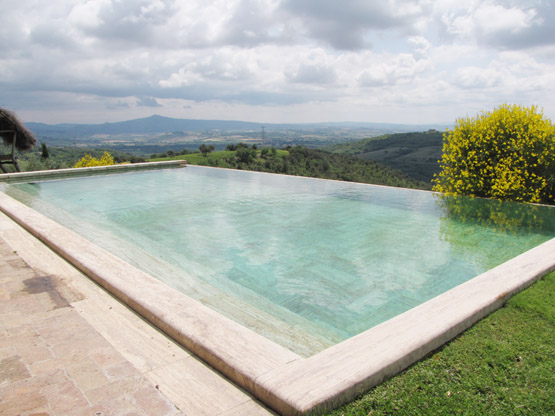 The food was a gourmand's delight. Owners, Chefs, and Authors of 'My Tuscan Kitchen', Aurora & Carlo Bacchessi Berti create the most unforgettable and tastiest dishes at a moment's notice. The food, wine, oil and even the cheeses are cultivated on the grounds, all of which makes for the highest standards.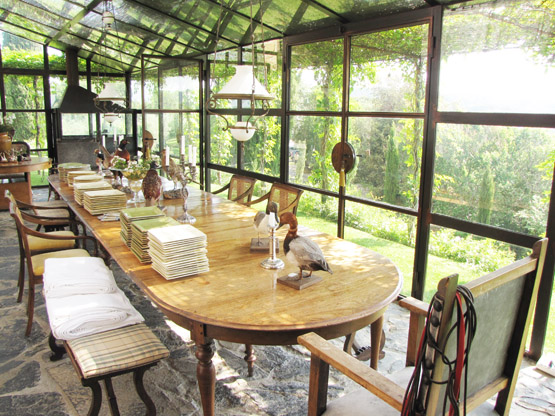 For those who are looking for something out of the ordinary, Castello di Vicarello is the most romantic location for a honeymoon and a destination wedding.